We are thankful that Direct Dental is growing - and thankful that we needed to expand the help!
We created DDS to make it easy to find subs, and for subs to find jobs, and so that Brittni and I could spend less time trying to find work and more time doing the work we love.  Well, we were getting so busy trying to piece together office hours around our existing hygiene jobs and other community efforts that pieces were falling through the cracks.  Honestly, no one wants to call and leave a message to be returned by me in between patients at work. (Sorry if you were one of the ones who was on a fuzzy phone convo with me because of my terrible multi-tasking).
We decided, if we're going to do this and it is going to keep growing, we are going to do it right! (Kind of like when we decided to use actual computer programs in the early days instead of our "home-office" solutions every small business started with).  So we are doing it right.......
Introducing our new Staffing Coordinator: Sarah Brittan!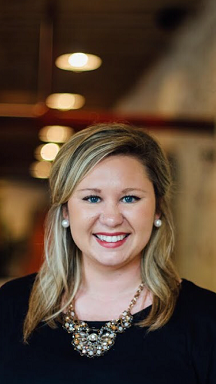 Aside from being beautiful, Sarah brings business savvy, professinalism, and one of the friendliest personalities to the table!
Much like us (Rochelle and Brittni), Sarah started her own business with her best friend about a year ago.  They were awesome at coordinating events and putting together the perfect look for photo-shoots and weddings, so they made it their profession and created Grand Occasians, a company that turns ordinary weddings into WOW moments by handling the little details! Having a wedding soon? Check them out at www.grandoccasionsgr.com But this isn't about weddings, it's about the perfect fit that Sarah works on her business during evenings and weekends and wanted to put her skills to work mid-week and be involved in another growing and thriving local small business, so she has jonied us here at DDS!
Sarah will be managing the staffing coordinating Mondays-Thursdays - so if you're calling or emailing for a sub in your office most likely you will be talking with Sarah.  Hygienists and Assistants will become best text friends with her as she does her best to fill up those schedules and as you report your hours back (watch out, she's a night owl... she'd ask for your hours at 11pm if I didn't stop her).
Brittni will be continuing to conquer the CFO role as she handles accounts payable and receivable and works on the business end.  I guess that leaves me as the CEO...or at least the website blog updater. 
We're happy to be serving over 75 dentists in the Greater Grand Rapids and Greater Detroit Area, and excited to see how we will grow in the next year!  We're thankful for the many excellent hygienists and assistants who are working with us to make sure those dentists are covered out there!  Althought we get excited about these fun times in business, we know that no blessings come aside from the Lord and ultimately THANK HIM for blessing our efforts and enabling us to serve Him!  We hope we can effectively be a help to you, whether you are looking for work as a RDH, RDA, or CDA or looking to FIND workers as a Dentist or Manager of your practice.
Life is good! ~Rochelle
Categories: None